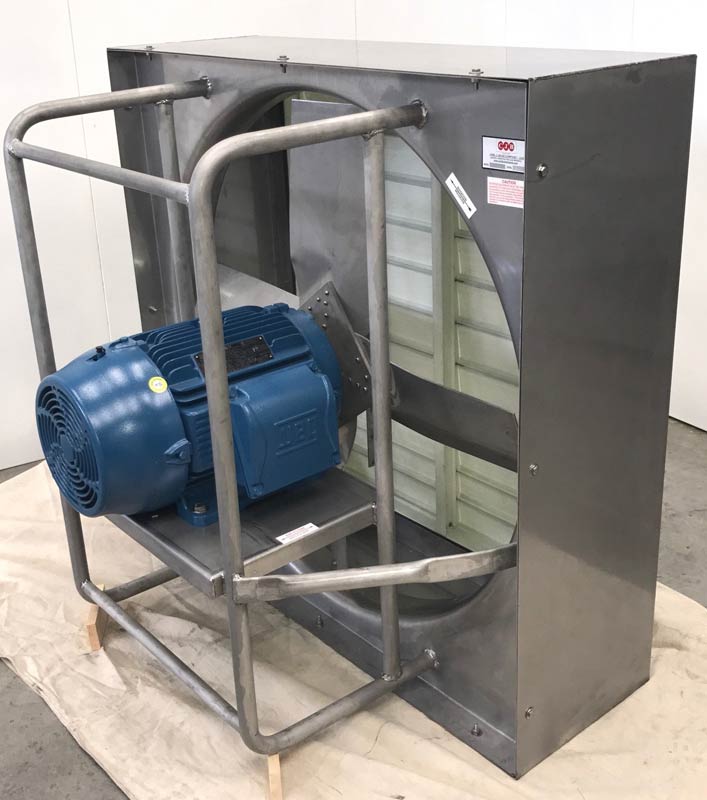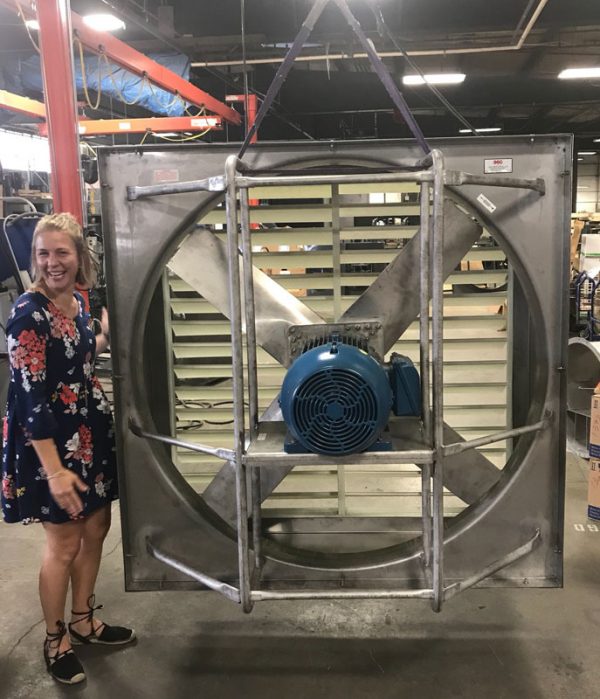 Model 900 Series – LARGE Stainless Steel Wall Fans – Corrosion Resistant (with Fiberglass Shutter)
Sizes 30″ to 60″
Our CJB Series "SS-Model" Direct Driven Stainless Steel Wall Exhaust (or Supply) Air Package Fans are well suited for:
– Corrosion Applications
All Stainless Steel or SEVERE Mill and Chemical Duty Motors are available. Corrosion Resistant Fiberglass Shutters.
Used in Steel Mills, Chemical Plants, Salty Air Exposure, or any facility where ventilation equipment requires protection from corrosive fumes and vapors.
– 304 or 316 Stainless Steel Construction
– AMERICAN manufactured (high quality) stainless steel
– MADE IN THE USA
Description
Cut Sheets and Drawings
Description
APPLICATION
Excellent for use in higher static pressure applications in factories, warehouses and mills for fume, smoke or dust removal.  Provides dependable performance with little maintenance.
FEATURES AND BENEFITS
304 or 316 Stainless Steel Fan Propellers (Standard)
More CFM per dollar spent than belt driven fan.
Low maintenance.
Lighter weight than belt driven units – facilitates installation.
Heavy duty spun venturi panel with rugged all welded motor support structure.
Available for exhaust or intake air applications.