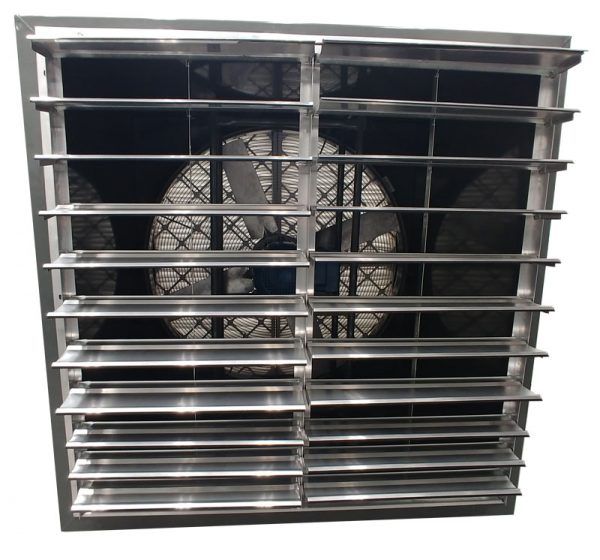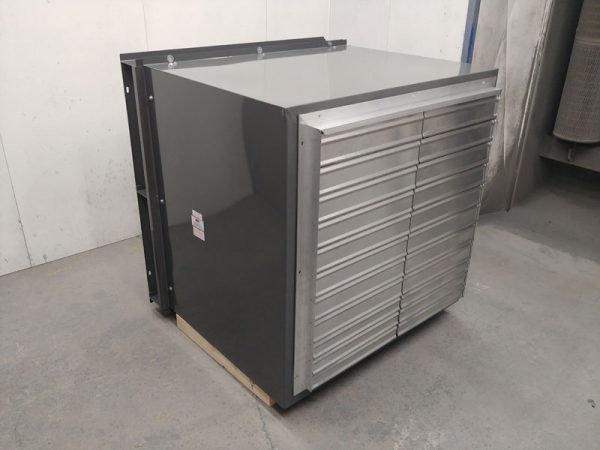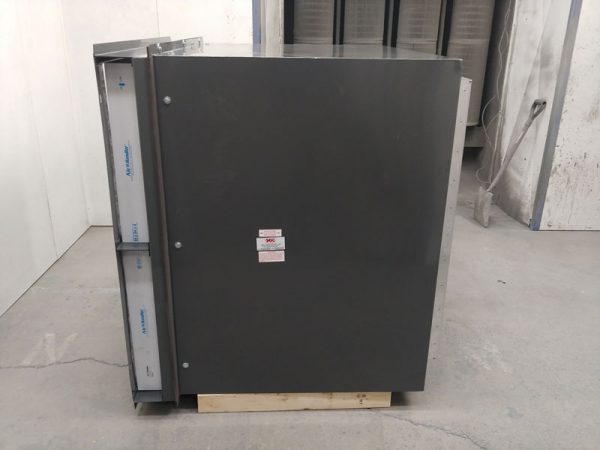 Model CAF – L942-2X LARGE Filtered Wall Fans
Sizes 42″ (Wall Box Size 48.25″ x 48.25″)
– 4 Filter Style
– Perfect for Paint Booth applications
– Capacity: 13,000 CFM with Clean Filters
– Horsepower: 2HP, 1140 RPM, Direct Drive
– Perfect for Dust Control
– Explosion Proof and Non-Explosion Proof
– Exhaust or Supply
– Completely Self Contained
– Heavy Duty Industrial Grade
Description
Cut Sheets and Drawings
Description
The model CAF-L942-2X Draw-Through Filtered Wall Exhaust Fan is well suited for Paint Booth, Spray Booth, Dust Control, and Filtered Supply-Air applications. For customers that want a "complete package" with Fan, XP Motor, or Standard TEFC Motors for non-explosion proof applications (3-Phase ONLY), Die Cast Aluminum Fan Propellers (with Taper Lock Bushing), Fan & Shutter Mounting Box, Aluminum Automatic Shutter, OSHA Approved Fan Guard, Filter-Box and Filters, ready for installation in the wall. Takes the hassle out of having to build your own filter box and filters. (Filter Box is "removable").
The Blow-Through Filtered Supply Fan is for Supply-Air (INTAKE) applications. It is recommended that our INLET WEATHER HOOD be used with Supply-Air Fans, to keep weather and birds from being pulled into the fan unit.
Fans are equipped with SUPERIOR QUALITY, HIGHLY EFFICIENT, ADJUSTABLE PITCH TYPE, DIE CAST ALUMINUM PROPELLERS with Taper Lock Bushings (Inserted into the hub).
THE FILTERS WE USE ARE:
(Quantity of 4) 24″ X 24″ X 4″ High Capacity, Pleated, Synthetic, Merv-8 rated filters (meets ASHRAE 52.2-1999)
5 times more efficient than fiberglass filters
50% more surface area than standard capacity filters, extending the service life by 30% and providing reduced resistance.
Filters are made from 100% synthetic media which prevents the fibers from shedding
UL Class 2
High Quality – Industrial Grade (Made in the USA)